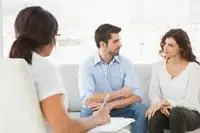 Please feel free to contact me for an appointment.
Procedure:
1. Contact me via email, text, and/or phone call.
2. Provide your email address.
3. I will email you a pre-registration packet to fill out. If you do not have an email address or internet access. Please feel free to let me know and I will give you an alternative method.
4. You can schedule an appointment.
5. You can also fill out supplemental paperwork prior to appointment to allow you more session time.
*Ask about my telehealth options......

To schedule an individual, children, couples, marriage or family therapy appointment or to obtain additional information about any of these counseling services, please fill out the form below or give me a call.